Art Education
Program overview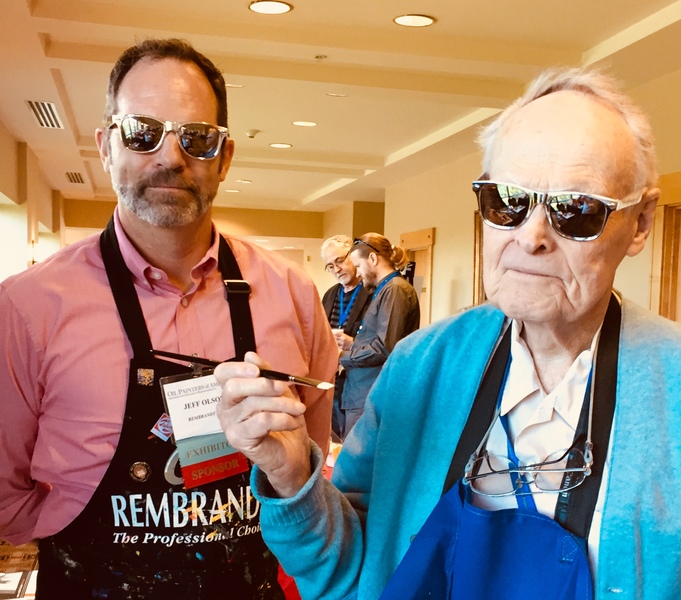 The mission of the program is to provide resources and services to our retail partners, artists and educators that ENGAGE, INFORM & INSPIRE artistic experimentation and expression.
program overview
Custom designed tutorials, classes and workshops for amateurs, students, and professionals

Explore a variety of mediums and materials

Select or combine a variety of topics including techniques, material history, manufacturing and studio safety

Formats include 30-60min tutorials, 2-4hr classes, or all day workshops

Add excitement and interest to fundraising and community events

Great activities for professional retreats

No fees are required and all materials are provided

Ask about our academic scholarships
Education is potential. Our staff includes Artists, Educators and Art Material Industry Experts. Our Audiences include Professional Artists and Instructors, Dedicated Amateurs, Aspiring Students, and Retail Art Supply Staff.
We provide Demos and Workshops, On-Campus Lectures, and support for Local Art Events.
At Royal Talens our broadest mission is to Facilitate and Stimulate Creative Expression. The goal of the Education Program is to Engage, Inform and Inspire to that end.
The benefits of our educational program include:
Hands on experience with a variety of materials

Learn useful skills

Develop practical knowledge

Understand historial context

Build confidence

Inspire creativity

Identify/realize goals

Community goodwill

For more than 100 years, Royal Talens has been stimulating creative expression worldwide by developing high-quality brands and products that inspire people to paint and draw.

We use the worldwide recognition that our brands enjoy, our in-depth knowledge of the markets and the needs of consumers to facilitate and support professional and amateur artists throughout the world in producing new work.

Royal Talens' revolutionary character impels us to continue innovating. We encourage creative amateurs and professionals all over the world to push past their boundaries and to 'rediscover' themselves.